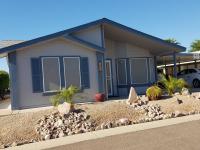 Listing #2153906
Seller ID #CR #580

$93,500
Lot rent $708 / month
Recently Listed

1998 CAVCO McDowell
1690 Sq.Ft.
2 bedroom, 2 bath

8500 E Southern Ave #580
Mesa, AZ 85209
Crescent Run

View photos at www.mhvillage.com/2153906
Looking for a large, immaculate home? You found it! this almost 1700 sq.ft; home is move-in ready! The interior and exterior were recently painted, attractive tile flooring was recently installed also...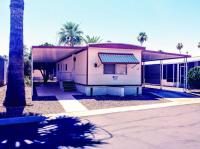 Listing #2125378

$13,500
Lot rent $583.00 / month
Reduced

1972 Cameron
12 X 56
1 bedroom, 1 bath

305 South Val Vista Dr. #207
Mesa, AZ 85204
El Mirage Mobile Home Park

View photos at www.mhvillage.com/2125378
This is a very well maintained home, immaculate and move-in ready, in a sought after, very active park. New gas water heater installed in January 2019. Gas stove and heat. Very nice, large bedroom wit...